Distributing a Share Note
After you have created a Share Note, you can deliver the note file (.atshare) or URL via e-mail, Twitter, Facebook, or other apps.
Selecting [Send E-mail] on the Start Meeting dialog, you will have a dialog for selecting an application to be used for the delivery.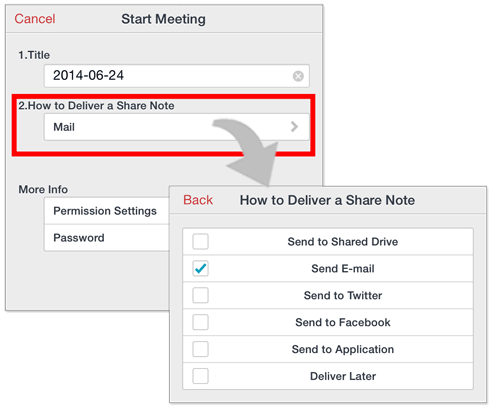 Adding Participants Later
While you edit a Share Note, please tap [Deliver Note] in the Share menu.
You can send the note to more participants.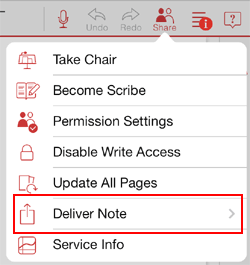 If you need to manage the meeting, please tap [Permission Settings]. You can add or remove participants and change the user role for each participant.