Entering Handwritten Letters as Text
Handwritten letters are converted into text and entered into the application you are currently using. Simply write into the window and mazec will recognize your letters and try to offer predictions as you build up words.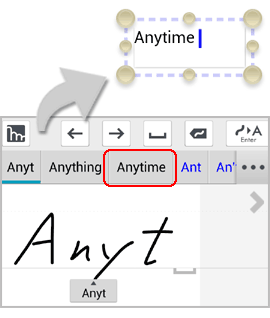 You can clear any learned words from mazec by tapping

>

> Clear History.