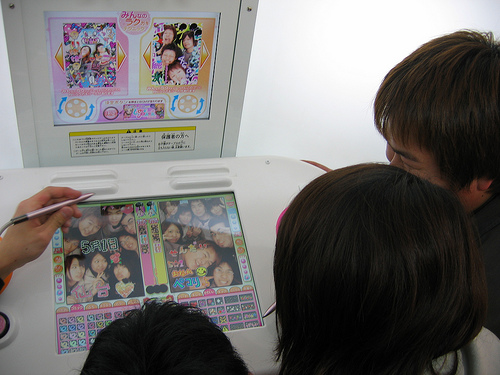 First of all, what is Purikura?
In Japan, purikura is a photo sticker booth that allows customers to take photos and write on them anyway they want. Most of these machines are themed and have their own way of styling the photos with personalization the key goal.
7notes and Purikura
Although 7notes doesn't directly have any Purikura features, here is a trick that allows you to mimic the same effect as a Purikura machine. This tip was sent to us by Hiroki, a Japanese user of 7notes.
————————————————————–
1) Take a photo
2) Open your 7notes App for iPad
3) Create a New Document
4) Go to Menu > Document Style
5) Tap on Background Image
6) From here, tap on "Select from Album" and the image you would like to write on
————————————————————–
At this point, you should be able to write on your photos. Please note that photos may have to be rotated to fit the portrait template that 7notes uses. But after that you should be ready to go.
There are lots of creative ways to use 7notes. If you have any more creative ideas, please feel free to let us know.
Enjoy!